Do you know about the Yoga Nidra facts? Yoga Nidra or sleeping during yoga has a powerful technique of meditation. It can boost your mental and psychological health and also thought to be in a spiritual state when perfected. It is also one of the most natural yoga forms that you can practice. There are several variations of this yoga-like savasana and Pancha Maya kosha. Practicing them every day will impart a sense of wholeness, which is essential for a peaceful mental state. There are several benefits of the yoga Nidra, which we are about to disclose in our blog.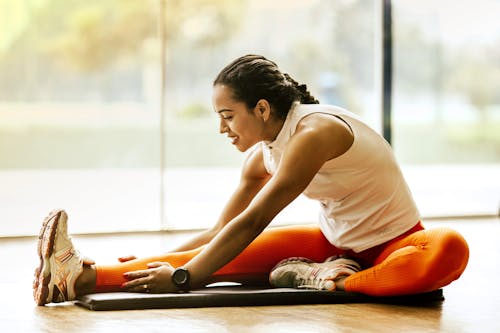 Yoga Nidra Facts – Benefits
Practitioners usually do this as a resting posture in between other yogas that they are practicing or only for meditation purposes. The following benefits make it a great choice when you need to relax both mentally and physically.
Everyone Can Practice It
Irrespective of your fitness level and health condition, there are no restrictions about practicing yoga Nidra. It is easy enough to follow for children and older adults alike. You will have to lie down on an unattractive surface like the floor and close your eyes and make your mind blank of any thoughts and become more focused. Moreover, you can be seated as well while doing yoga Nidra.
Yoga Nidra Facts – You Cannot Go Wrong With It
There is no incorrect way of performing yoga Nidra. Hence, there is no chance of side effects and adversities from wrong postures. It is all about mental state and guidance. You have to get focused on the guiding voice, and your experience is likely to change every time. The more you practice, the more you can make your mind focused and sharper.
Easy To Incorporate In Daily Life
It does not require elaborate arrangements and settings to perform this yoga. Hence, you can easily make some time for it throughout the day. All you need is 10 minutes per day when you can either sit or lie down quietly. Even falling asleep is not a problem while practicing this yoga, and with the time, you can perfect its subtle arts better.
Instantly Reduces Stress
If you are going through any crisis or generally stressed out, yoga Nidra can immediately reduce your stress level. Keeping your eyes closed and lying down for a while and thinking nothing gives your brain a much-needed break, and this, in turn, helps to rejuvenate your body and mind.
Self-Revelations Become Easier
You get fascinating insights about the intricacies of your mind, and self-discovery is a significant perk of practicing this yoga. It, in turn, makes you more mature and helps you make better decisions.
Practicing yoga Nidra is perhaps the most natural form of staying physically and mentally fit. Anyone can do it without having to worry about the side effects. Now that you know the benefits associated with this form of yoga make sure you practice it regularly.